WixLi™ is a standardized wireless solution dedicated to street lighting management which is based on few kinds of equipments (nodes controller and gateway). A web application software allows remote programming and supervision. WixLi-Zhaga controller can be fitted to a luminaire through Zhaga socket (according to book 18 – Zhaga consortium).

Zhaga is an industry-wide consortium aiming to standardize specifications for interfaces between LED luminaires and light engines. The aim is to permit interchangeability between products made by different manufacturers. Zhaga defines test procedures for luminaires and LED light engines so that the luminaire will accept the LED engine.

Philips Xitanium SR is an 'open standard' building block with added intelligence that makes it easier and more practical to add sensing and wireless connectivity to light fixtures.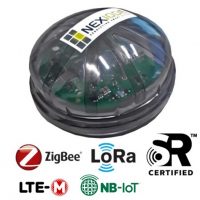 WixLi-Zhaga controller can be fitted to a luminaire through Zhaga socket (according to book 18 – Zhaga consortium).
WixLi-Zhaga is compatible with D4i drivers and has been certified with SR2 drivers from Signify. The product provide electrical measurements (P,U,I, power factor), energy consumption (kWh) and others electrical parameters.
WixLi-Zhaga is available with wireless ZigBee (IEEE 802.15.4)  and also LoRa protocol.
Lights groups

Energy consumption measurements

Time Schedule program

Wireless real time remote control

Diagnostic and report

Smart city platform

Sensor management

Light dimming
Technical characteristics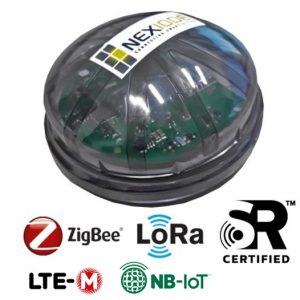 Normative rules :
EN301489
EN61000-4-5 (until 6kV) EN61347-2-11 :2001
EN300328
EN301489-1 & EN301489-3
EN60950-1
EN62479
Power supply :
Input DC 24V nominal (provided by driver)
Standby Power consumption < 1W
Communication :
Wireless mesh ZigBee (IEEE802.15.4) :
Frequency band 2.4GHz ( TX dBm / sensibility RX -100dBm)
Radio range : until 250 meters (node from node)
Wireless LoRa :
Frequency band 868MHz (TX 14 dBm)
Radio range : until 10 km (free field condition)
Drivers / ballast control :
Compatible with D4i drivers
Electrical measurements P, U, I, kWh
Load capacity until 5 drivers DALI with independant schedule activity
Features :
Sensor input (one logical input
Internal GPS for automatic location and time synchronization
OTA update (over the air).
Fail safe mode (automatic light ON in case of default)
CLO (Control Light Output) in option
LEDs indicator : power supply (red) / radio (green)
Mechanical :
Diameter 80mm x H 35mm
Zhaga socket according to book 18
Translucent or custom design
Operatings condition :
Temperature : -30 °C / +80 °C
Protection class : IP66
Wixli-Zhaga can be fitted on the luminaire through Zhaga interface (book 18-Consortium Zhaga).
Plug and lock fixation
Wireless mesh network
DALI interface
GPS automatic positionning
Energy consumption and diagnostic